Recent Projects

Recently attended the premier and opening show for Sight & Sound Theaters latest musical "Samson" that I wrote underscore and select songs for along with song writer and lyricist Sarafina Bailey.
Spent two weeks at Soundhouse Studios in London, sound designing and engineering dramatic voice sessions for the Lamplighter Theater dramas "The Haunted Room" and "Strordinary Litte Maid".
Currently starting musical score and sound design on "Badge of Faith", the latest feature film from Stone Table Films
Here's a link to a little mini-doc on the music for Sight & Sound Theater's latest theatrical musical "SAMSON". The show premiers in March of 2016. Tickets go on sale this May. Over the last 8 months, I composed much of the underscore and several songs for this musical, including Delilah's song "Freedom". Enjoy! -
After 8 months of working on a new theatrical musical for Westpark Creative Group and Sight and Sound Theaters, the underscore I composed and orchestrated was performed and recorded, in Nashville TN, by a 40 piece live orchestra consisting of players from the Nashville String Machine. What an honor and a wonderful experience! Samples to come soon.
I will be speaking at the Moondance Intl Film Festival(Sept 26-28), in Boulder CO on Sept 27.

For more information, go to
Recently composed music for the medieval fantasy film "Journey To Abaddon"currently screening at the Cannes Intl Film Festival. For more info, go to

www.journeytoabaddonthemovie.com
Currently sound editing the feature film "Confessions of a Prodigal Son" Starring Nathan Clarkson and Kevin Sorbo.

Recently completed sound editing for the action/adventure period film "Beyond The Mask" starring Andrew Cheney, Kara Killmer, and John Rhys Davies.
Recently commissioned to supply original music to the documentary series "Unsung Heroes:The Story of America's Female Patrots" produced by Ron Howard and directed by Frank Martin.
Currently composing the score and sound design for the feature film "The Senior Prank" for Stone Table Films
"Pawn's Move" starring Tyler Roberds and Jami Harris(score by yours truly) is now available at Walmart and on cue at Netflix!
"Winning Favor" starring Matt Ashford, Bonnie Johnson, Candace Rose,(score by yours truly) available now at Walmart and on cue at Netflix!
Recently commissioned to compose motion picture trailer music for GMP Reserve Select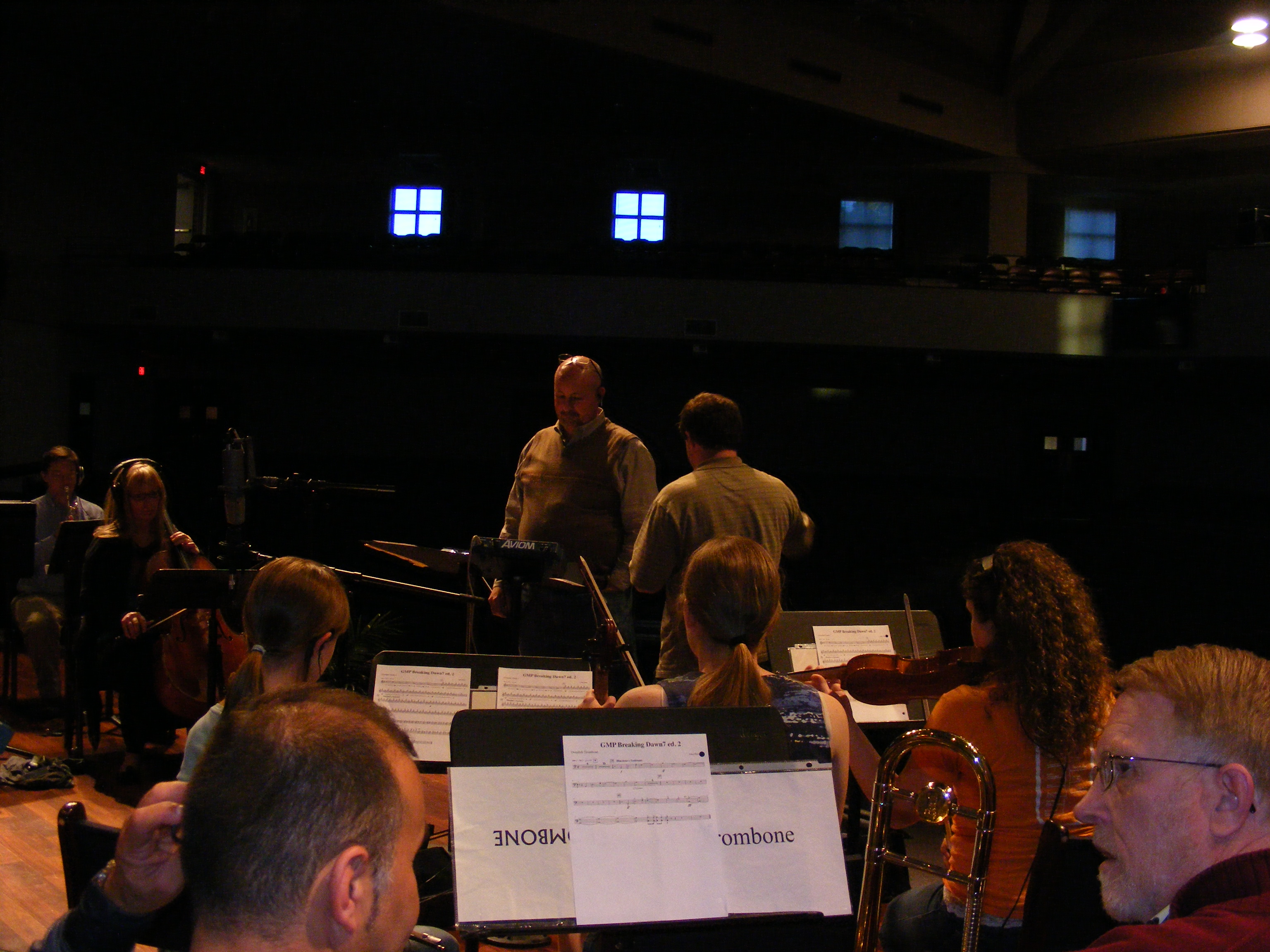 Orchestra Recording Session for "Breaking Dawn" movie trailer music
Commissioned by CV Productions to compose soundtrack for the indy feature "Pawn's Move" starring Tyler Roberds and Jami Harris
Recently commissioned as composer, music supervisor and sound designer for the feature film, "For The Glory" by 1Voice Films
"For Love of Liberty" score wins Gold at the 2010 Park City Film Music Festival !
Details at www.parkcityfilmmusicfestival.com